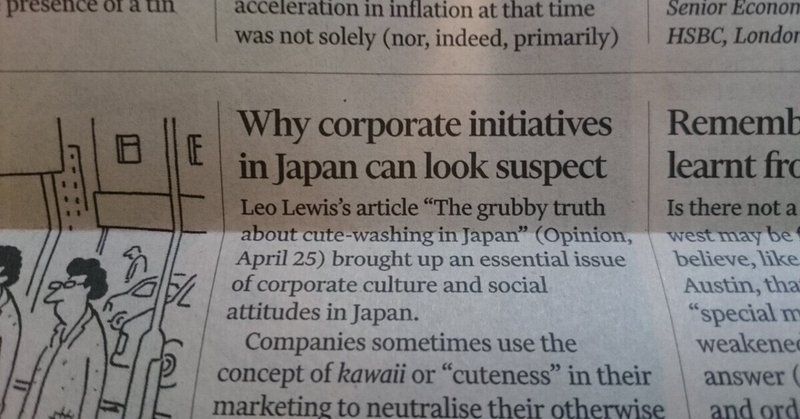 My letter was published in today's Financial Times.
About the FT article that refers to the former Yoshinoya executive's comments, my letter pointed out that 'cuteness' is created by the image of targeted readers and that there is an asymmetry between men and women and deceitful corporate initiatives in it.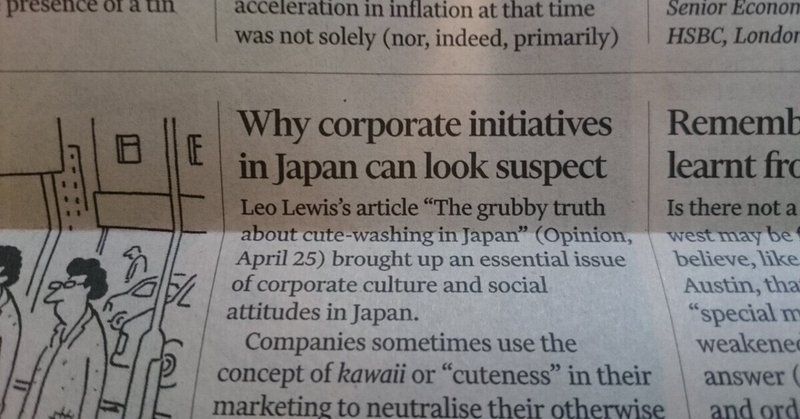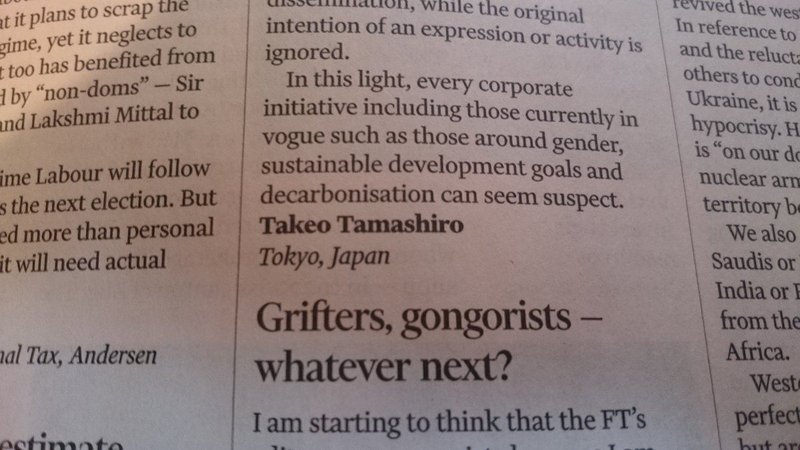 You can also read the letter on FT.com (subscriber only).